Let us help you enhance your upcoming project iwith stunning quartzite countertops.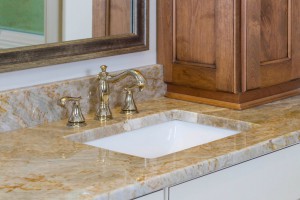 It is hard to overlook the stunning natural beauty of quartzite countertops. However, how these countertops look isn't the only thing that makes them so popular. In addition to being aesthetically appealing, quartzite countertops can withstand many of the stresses of everyday life. From scratches, stains, and other causes of normal wear and tear, quartzite boasts an incredible durability that is hard to beat.
Quartzite, unlike quartz, is a type of rock that naturally occurs underneath the earth's surface. In the crust of the earth, it is formed when sandstone is subjected to extreme heat and pressure as tectonic plates compress. After the quartzite forms, the stone is mined and then eventually sawed into stunning slabs, but can also be honed or leathered. In order to preserve the beauty and durability of the stone, the quartzite is polished and sealed.
If you are looking for a professional quartzite supplier, reach out to us at Cutting Edge Stoneworks. We serve home builders, contractors, remodelers, kitchen and bath dealers, and property owners throughout the Lake Norman, North Carolina area.
At Cutting Edge Stoneworks, we are completely committed to your utmost satisfaction and guarantee all of our work. For more information about quartzite countertops and how we can help you enhance an upcoming project, please contact us or stop by our extensive showroom today.