Check out our blog to learn more about our processes, countertops, and products for other surfaces.
At Cutting Edge Stoneworks, we work with home builders, general contractors, kitchen and bath dealers, remodeling companies, and homeowners, providing exceptional countertop materials, fabrication, and installation, as well as materials for other surfaces, including walls, fireplace surrounds, shower walls, and more. Our blog is an excellent resource for learning more about our services, materials, and installation processes, and we update it regularly with new and helpful information. We realize having enough information is the best way to instill confidence, and this is why we have made our blog a reliable resource for all things related to our countertop services. Contact us today if you have any questions.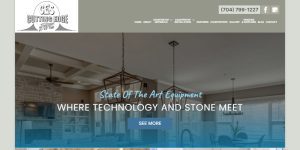 We've been working on a new site for the last month, and we're pleased to say it's finally live!