Completing a construction project for a new or remodeled home should include adding new sinks for the kitchen and/or bathroom. You'll want to choose sinks that match the aesthetics of the room and home in general while also offering the necessary functionality.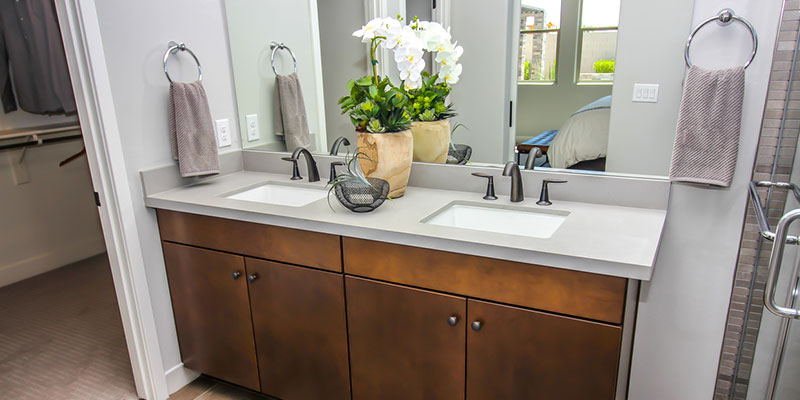 Here are a few tips on how to find just the right sinks:
Start with the Room: The first part of choosing the right sinks for the home is deciding on a room to start with. The style and type of sink will change, depending on if the intended use is in a kitchen or bathroom. You will want a sink with maximized or compartmentalized space for dishes, for example, compared to a smaller sink for a bathroom.
Consider the Functionality: If you are choosing a sink for a kitchen, you will want to consider the functionality. You can choose sinks that are split 50/50 or 60/40 that allow for more multitasking in the kitchen. Or you can choose a single large sink that has more space optimized for dish washing, especially for larger dishes.
Consider Style Preferences: For both kitchens and bathrooms, you will have to consider style preferences when choosing the right sinks. You can choose a variety of colors for bathroom sinks as well as between rectangle or oval shapes.
These are just a few considerations to keep in mind when choosing sinks for a home. Here at Cutting Edge Stoneworks, we offer a wide variety of sinks that can fit your needs. You can give us a call if you would like to learn more.