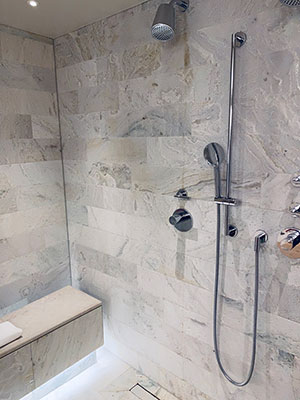 Surface cladding has been used for years in the world of construction, but it has become even more popular recently. It's practical and aesthetically appealing, so it's no surprise that many homeowners and designers love to use it.
Here is all you need to know about surface cladding:
What is it? Surface cladding involves using a material to cover or envelop the outer surface of a building. It is typically seen on the exterior of the building but can also be seen interspersed around and inside the building. For example, surface cladding may be used for shower walls, feature walls, or fireplace surrounds.
What is its purpose? It can be used to protect the building from the elements while also offering additional insulation and noise control for the building. It may also be used purely for aesthetic appeal.
What materials are used? The most common form of surface cladding has been vinyl siding, but you can also opt for other materials like brick, granite, limestone, marble, slate, and more. The material used really depends on the level of durability needed and the stylistic preferences for the construction project.
What are the benefits? As mentioned, surface cladding allows for additional layers of protection, insulation, noise reduction, and aesthetic value for the building.
Installing surface cladding requires skill and precision. It is always best done by a professional. You can give us a call at Cutting Edge Stoneworks if you would like to schedule installation or learn more.