Allow us to show you why Caesarstone is a premier name in quartz countertops.
At Cutting Edge Stoneworks, we're extremely selective about what countertop brands we resell in our showroom because we know our clients come to us expecting only the best. We've taken the time to carefully research and vet every brand we carry to ensure it meets our high standards for quality and performance. One brand that was unquestionably going to make the cut is Caesarstone, a globally popular producer of fine quartz countertops.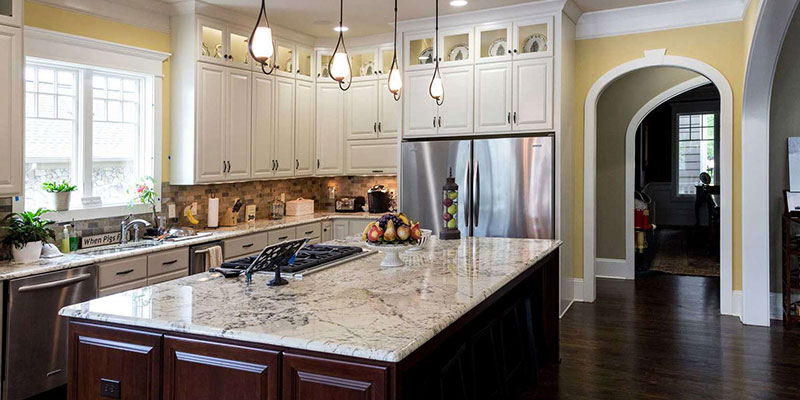 Why do we love Caesarstone countertops so much? We'll list just a few of the reasons:
They're pioneers of the industry. Caesarstone countertops were among the first quartz countertops on the market, and while other brands also produce manufactured stone countertops, Caesarstone is the company that has become practically synonymous with quartz.
They're high quality. Caesarstone countertops are made with high quartz content – in fact, they have blends that are up to 90% pure quartz, offering superior durability and incomparable beauty.
They take durability to new levels. Quartz countertops are known for their strength, and Caesarstone countertops are no exception. They're stain and scratch resistant, as well as extremely heat tolerant.
Maintenance is easy. All you need to clean your Caesarstone countertops is a soft cloth and a little soap and water. Because of their unique composition, you don't need to worry about sealing your countertops the way you have to with granite or other stone.
If you're interested in getting Caesarstone countertops for your next build or remodel in the Charlotte, North Carolina area, don't hesitate to reach out to us. We look forward to helping you find the right option to complete your home.