There's a granite countertop color to suit virtually any kitchen or bathroom design.
When it comes to granite countertop colors, you have a wide range of shades and pattern options to choose from. Here at Cutting Edge Stoneworks, we source and fabricate a variety of stone countertops, but granite has always been among the most popular. A large part of granite's popularity is the fact that there is a shade and pattern of granite for virtually any design aesthetic.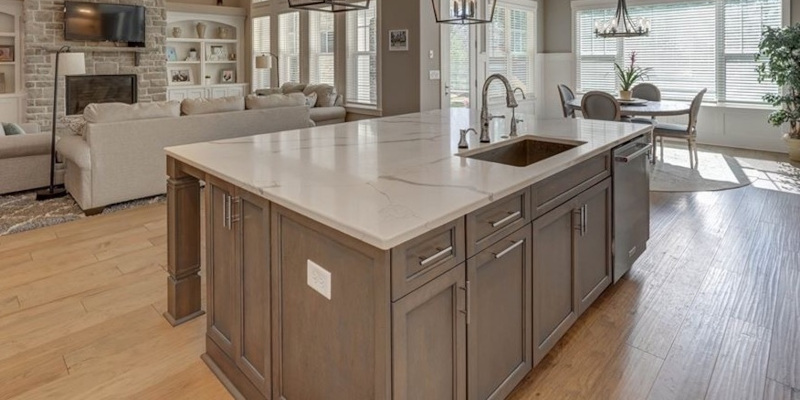 Whether you want countertops that are bold and vibrant or something subtle and sophisticated, our team can fabricate and install gorgeous granite countertop slabs that will be an asset to your home. While each slab is unique, it's helpful to understand the basic classifications for granite countertop colors. In general, granite countertop colors can be divided into the following categories:
Dark or black
Light or white
Browns & golds
Greens & blues
Reds & burgundy
Multi-colored
Within those color ranges, granite countertops are classified as speckled/flecked and veined. As the name suggests, speckled granite countertops include varying flecks of color scattered through a base color. Speckled granite tends to provide a more uniform pattern, while veined granite can feature bold, unique variations within a single slab. Many people seek out veined granite as an alternative to marble, since it is generally less expensive and easier to maintain.
If you're unimpressed by the granite countertop colors available from other companies, we encourage you to reach out to us. We proudly serve customers in and around Charlotte, North Carolina and are happy to help you find the right color for you or your customer's needs. Contact us today to learn more or get started.