When we fabricate natural stone countertops in Mooresville, NC, we do so in our state-of-the-art facility.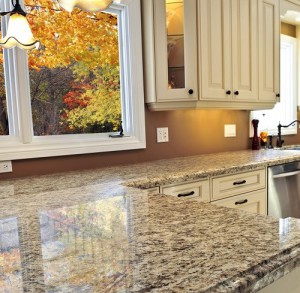 Whether they are used in the kitchen or the bathroom, nothing quite competes with the beauty and elegance of natural stone countertops. Not only does this type of countertop look great in nearly any room, but it can also last a lifetime with proper care. If you are a builder, contractor, remodeler, or property owner in the Mooresville, North Carolina area looking for a reliable countertop fabricator and installer, turn to us at Cutting Edge Stoneworks.
If you are interested in having natural stone countertops installed during your next construction or remodeling project, we believe that you should allow us to manage it for several reasons. First, when we fabricate natural stone countertops, we do so in our state-of-the-art facility. This facility houses many different types of innovative equipment, such as water jet technology equipment and an RCM inline detail machine.
Second, we are experienced. Our countertop fabrication and installation services are backed by over 30 years of experience in the countertop industry.
Finally, we guarantee all of our work. Unless you are completely happy with the quality of the natural stone countertops we provide for your project, our work is far from over.
If you want to work with a countertop supplier, fabricator, and installer who cares about your best interests, turn to us at Cutting Edge Stoneworks for all of your natural stone countertop needs. We are eager to earn your business and look forward to forming a beneficial partnership with you.