Add a luxurious statement piece to your home or business with onyx countertops.
If you're looking for a high-end stone for your countertops but want something a little outside the ordinary, onyx countertops should be high on your list of options to consider. Onyx is a luxurious natural stone that is formed during the slow crystallization process of calcium carbonate minerals and is prized for its translucent properties. Here at Cutting Edge Stoneworks, we can fabricate beautiful onyx countertops that will make a stunning statement in any home.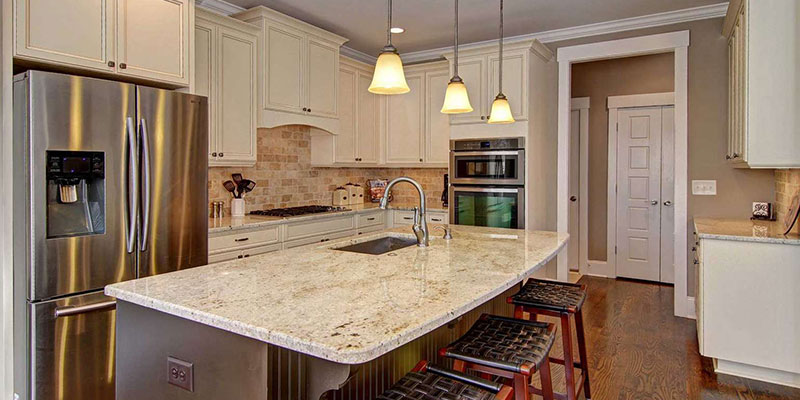 Onyx countertops come in a variety of luxurious base hues like white, cream, red, green, and brown and often feature splendid veining that adds depth and character to the slab. No two slabs of onyx are the same, ensuring that the countertops in whatever home they're placed in are one-of-a-kind.
Because they are a softer stone than options like granite or quartz, onyx countertops are often used as accent or statement pieces, and they are especially beautiful when they can be backlit. Onyx is more translucent than many other stone countertop materials, so backlighting countertops made from it is one of the best ways to show off the unique veining and rich color. Bar tops, bathroom vanities, lobby or reception desks, and other areas where you want to make a statement are perfect for onyx countertops.
Due to the delicate nature of onyx countertops, it's essential to work with a skilled fabrication and installation team like ours to ensure they are properly installed and not damaged. We have over 30 years of experience working with premium stone like onyx, and you can count on us to handle your onyx countertops with precision and care.
If you want countertops that will truly make a statement in your Charlotte, North Carolina home or business, reach out to our team to see if onyx would be a good option for your needs.