Travertine countertops add a beautifully organic and earthy feel to any room.
If you're looking for a countertop material that stands out from the crowd and offers a more organic, rustic feel than most other stone options, we at Cutting Edge Stoneworks suggest travertine countertops. Travertine is a sedimentary rock that forms when minerals from hot springs and limestone caves settle in layers. The color of natural travertine ranges from soft hues like cream and beige to rich deep browns, with some slabs even displaying gray and gold tones.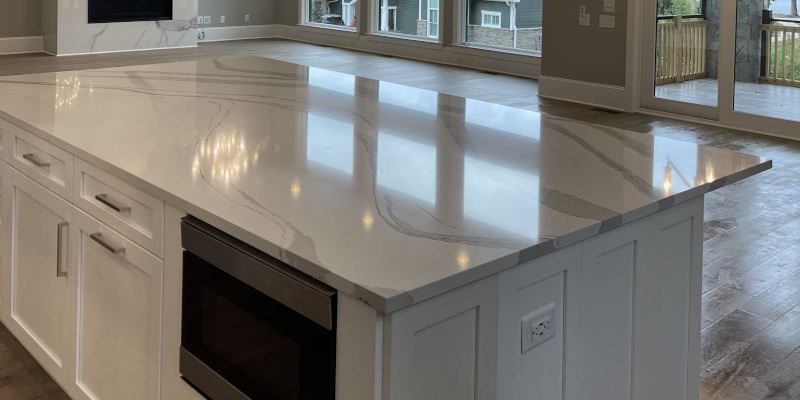 One of the most distinctive characteristics of travertine countertops is that they often contain pitting that is a result of gases getting trapped between the sediment layers as they solidify. The pitting can range in size from small pinholes to larger indentations, and because of this rougher texture, travertine countertops lend a more organic, earthy feel to any room they are placed in.
There are several different options when it comes to finishes for travertine countertops. When polished, travertine takes on a glossy sheen that looks sleeker and more modern than unpolished options. Tumbled travertine countertops provide a softer, more antique look, while honed travertine offers a rougher, matte finish.
Because of their porous nature, it's essential to seal travertine countertops to make sure they are protected from spills and staining. Our team can help ensure that your travertine countertops have the desired finish and are properly sealed so that they look fantastic for a long time.
If you're curious about travertine countertops, don't hesitate to reach out to our team for more information. We proudly serve customers in and around Charlotte, North Carolina, so contact us today to get started.