We offer several sink types to suit many needs and preferences.
When it comes to kitchens and bathrooms, sinks are one of the most important elements to get right. Not only does the type of sink have a significant impact on the overall aesthetic, but it also has an important effect on the functionality of the space. Luckily, we offer a variety of sink types here at Cutting Edge Stoneworks. We are confident that our selection will suit all your clients' needs and preferences.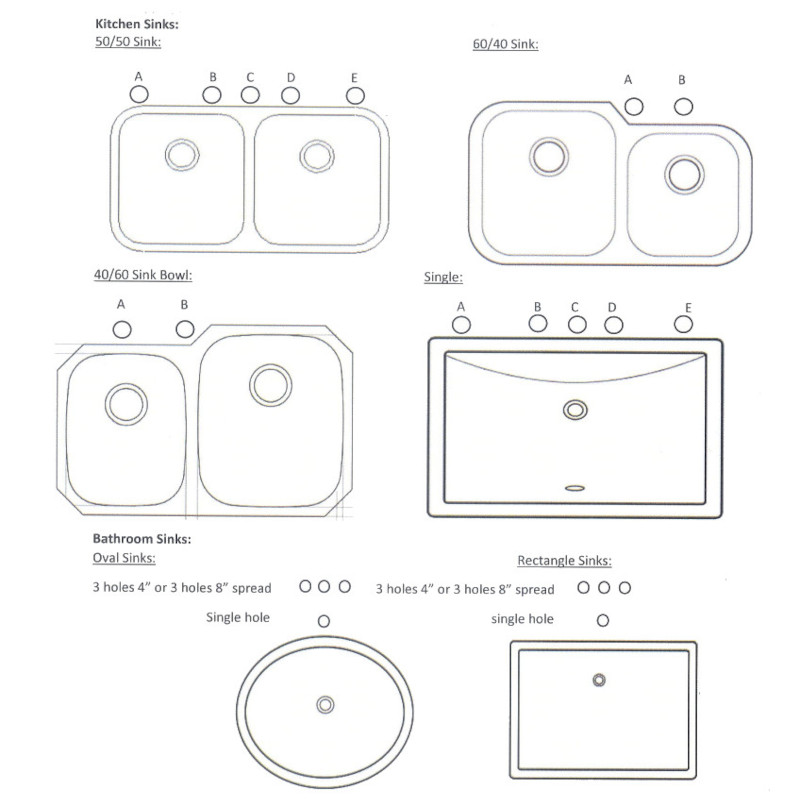 For your clients' kitchens in the Charlotte, North Carolina area, our sink types are appropriate for washing dishes, preparing food, and everything in between. Several configurations are available. A traditional 50/50 sink is popular for its balanced look and multitasking purposes. It also allows for better efficiency since there is enough space for two people to work at the sink simultaneously. Similarly, a 60/40 sink or sink bowl has a divider that makes multitasking possible. The difference is that the larger section makes it easier to hold large pots and pans for washing while the smaller section still provides enough space for rinsing dishes, washing hands, or prepping food. Another option is a single sink, which offers a sleek look and the maximum amount of space for washing large dishes.
Bathroom sinks don't require as much as kitchen sinks in terms of functionality. The choice of sink is mostly a matter of taste.  We offer two sink types for bathrooms: oval sinks and rectangle sinks. To achieve a traditional, simple look, opt for an oval sink. If a modern aesthetic with clean lines is more your client's speed, a rectangle sink is the better choice.
To learn more about our sink types, contact our team today.
---
At Cutting Edge Stoneworks, we install several different sink types for customers in Charlotte, Mooresville, Hickory, Asheville, Matthews, Monroe, Concord, Denver, Lake Norman, Piedmont Triad, Mecklenburg County, Rowan County, Iredell County, Stanley County, Lincolnton County, Cabarrus County, Buncombe County, and Forsyth County, North Carolina, as well as Rock Hill and Indian Land, South Carolina.